Aromatherapy Jewelry: Beautiful Amphora Necklaces
How to use an Amphora Aromatherapy Necklace:
Add 5-7 drops of your favorite essential oil inside the amphora and on the handles (the white ceramic amphora is made out of porous clay - glazed only on the outside). Let the first set of drops absorb into the clay. Then apply a second round of drops to your desired aromatic intensity. You may find that you are creating a lovely, personalized blend of essential oils – a blend that will mature into a personalized, healing essence that is uniquely yours. Add more drops daily as needed to saturate the inside of the bottle. There should not be pourable essential oils in the bottle. If you want several personalized blends, you may want several necklaces. Or, lay your amphora in the sun and let the oils completely evaporate from the vessel and start over with a new blend. I recommended using thin (viscosity), clear essential oils with this type of jewelry since the clay is white and may discolor with darker, thicker oils.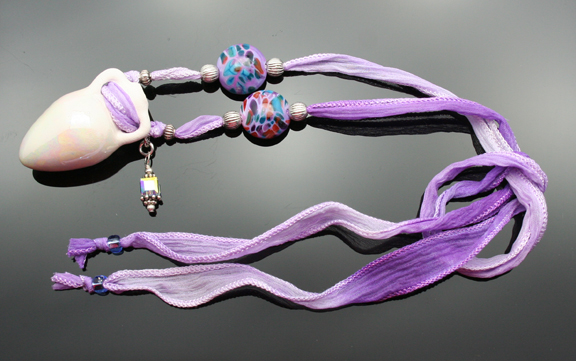 $78.80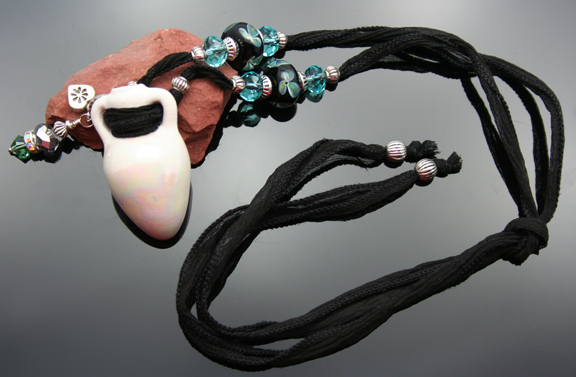 $78.80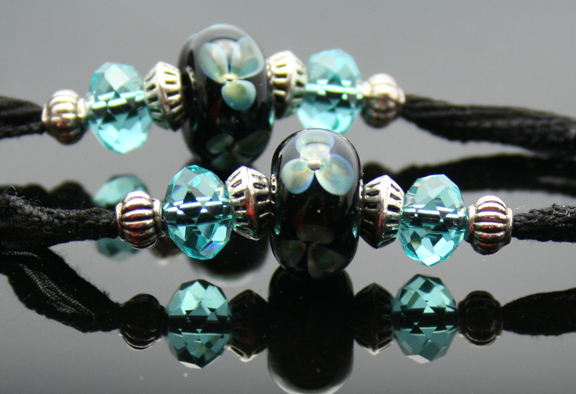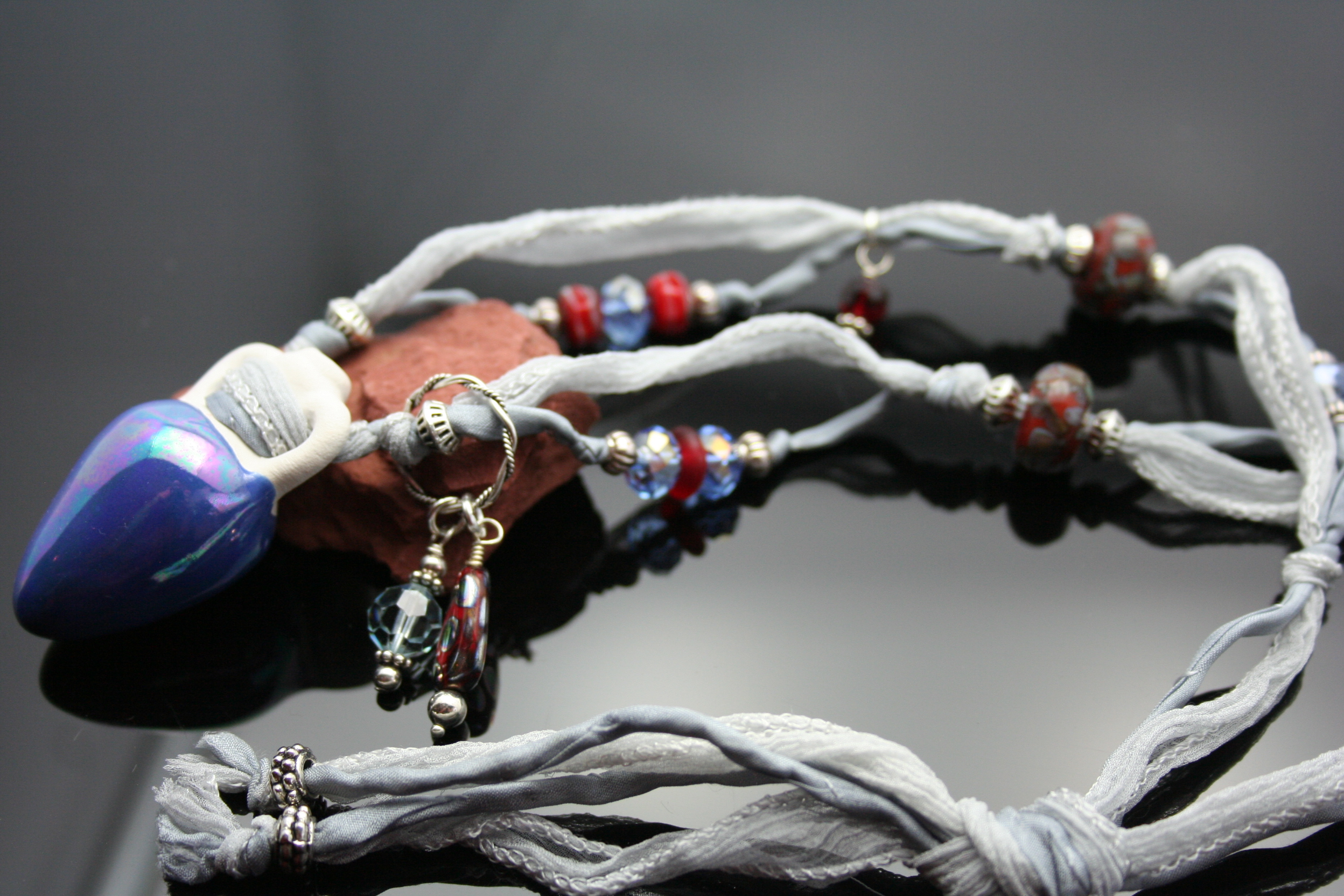 $85.50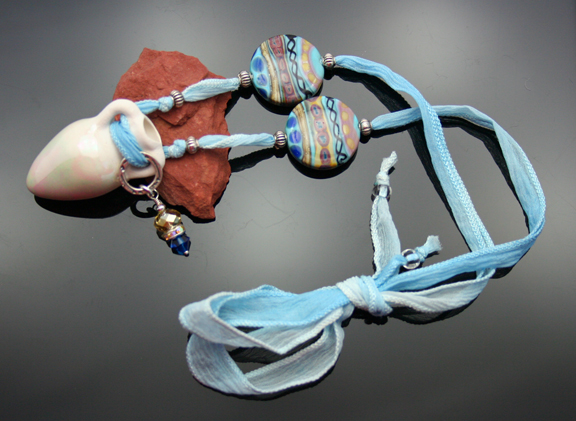 $110.5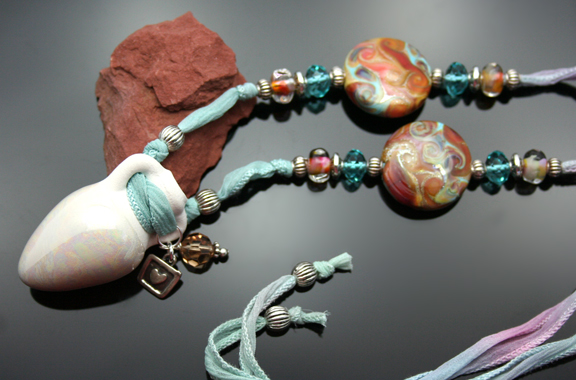 $110.5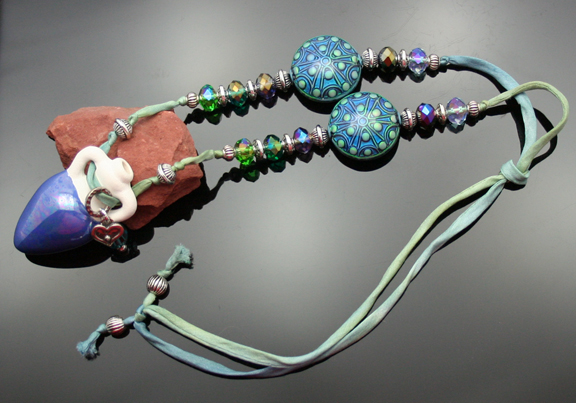 $78.8

$87.0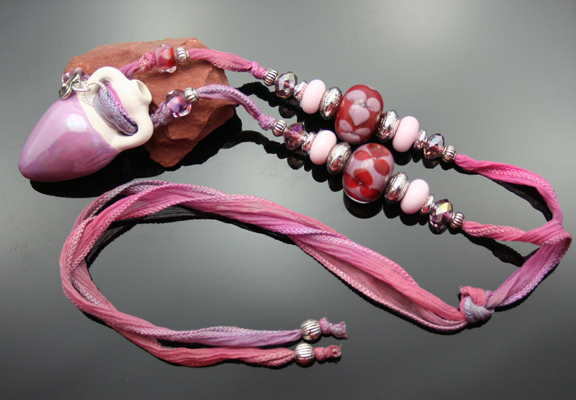 $110.5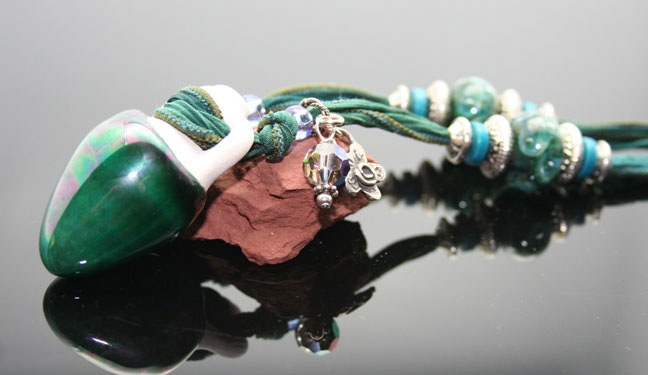 Lagoon Aromatherapy Necklace $98.70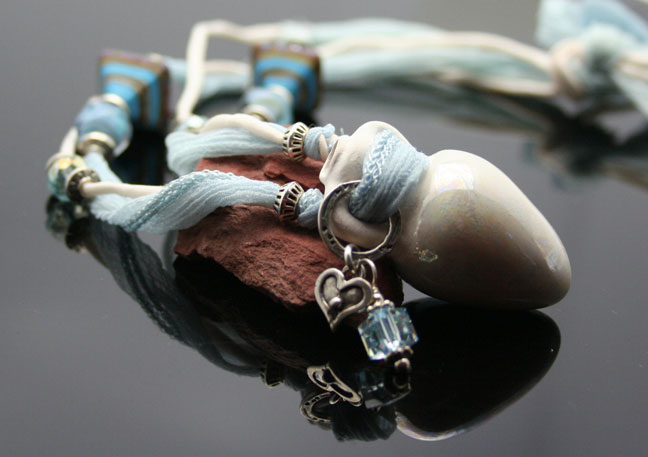 Blue Tribe Ceramic Amphora $134.70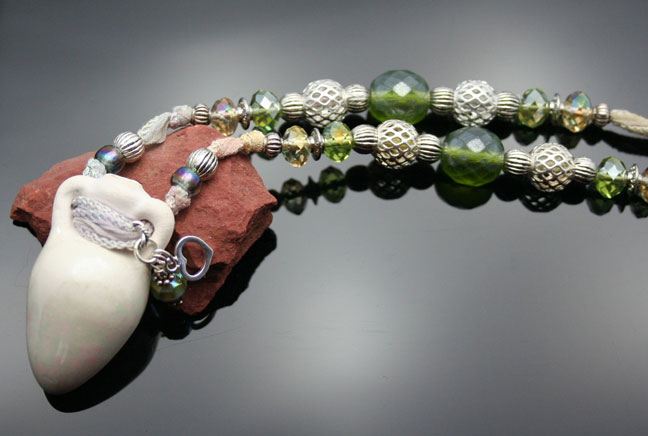 Silver Sage Amphora $134.70
Click on the images below to see more photos and to purchase.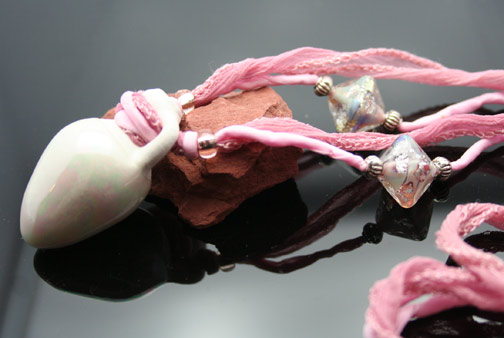 Click on the images to see more photos and to purchase.
---------------------------------------------------------------
SOLD