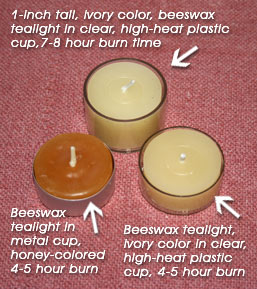 A variety of natural, beeswax, tealight candles for your aromatherapy diffusers.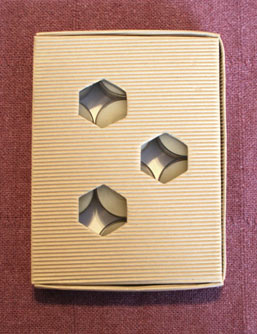 12-pack of traditional beeswax tealight candles, ivory-colored, in clear, high-heat plastic cups. 4-5 hour burn time. Use with your candle aromatherapy diffusers.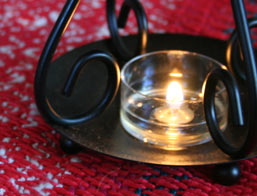 Premium Soy Tealight Candles. Aren't they beautiful? And, they last ~ 7 hours! These are recommended for the Raku Aromatherapy Diffusers, because they burn hotter and longer.
Beeswax Tealight Candles

Box of 12 Beeswax Tealights in clear, heat-resistant plastic cups, cotton wick, natural ivory color, 4-5 hour burn time, unscented:
Price $12.70 Temporarily Sold Out

Package of 6 Beeswax Tealights in tins, generously filled, cotton wick, natural honey-colored, 4-5 hour burn time, unscented: Price $6.95

Special 1-inch Tall Beeswax Candles, 7-8 hour burn time, ivory colored, clear cups, unscented, perfect for tall, open, aromatherapy diffusers like the Raku Diffusers available here. Price for 12 wrapped in tissue:
Price $17.75
"I wanted to let you know that these candles are the most versatile and elegant candles I have ever used! The size is just right and the clear cups are perfect for votive glasses. The quality is also outstanding. I'll definitely be back for more. Thank you!"
-- Clary (about the Special 1-inch Tall Beeswax Candles)

Soy Tea Light Candles
Package of 12 Soy Tealight Candles, natural white, approx 7-hour burn time in clear, high-heat plastic cups, unscented:
Price $14.70