Aromatherapy Jewelry: Clip-ons, Fobs, Key Chains and Bling!
These adorable and sparkly aromatherapy clip-ons can be called many things: fobs, key chains, purse pendants, and chotchkies, just to name a few.
What they really are is beautiful and fun - and a great way to bring your essential oils with you where ever you go. You can clip them to your zipper, purse, jacket, belt loop, binder, etc...
These aromatherapy fobs/clip-ons all feature sterling silver, pure copper, or antiqued brass charms, rings, and findings - many hand-crafted. They also have at least one Swarovski crystal dangle, a Czech glass peacock bead, a small glass bottle for your essential oils, and other wonderful and beautiful things attached to make truly unique, high-quality, dazzling pieces of aromatherapy jewelry!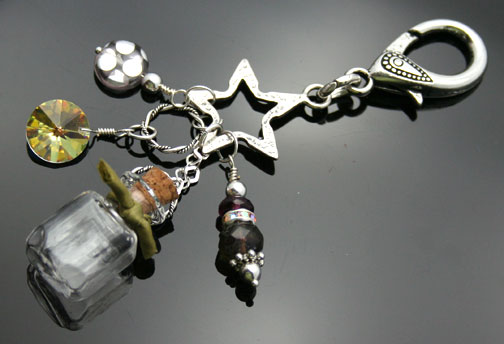 Click on each image to see more big photos and to purchase.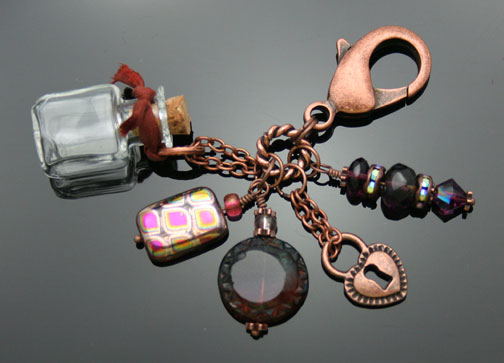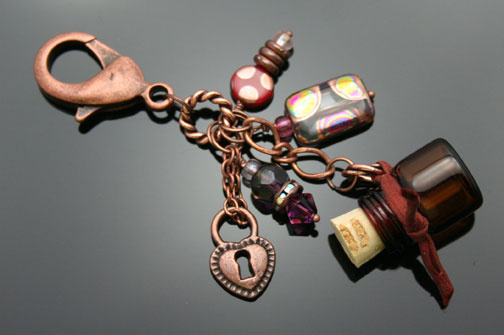 --------------------------------------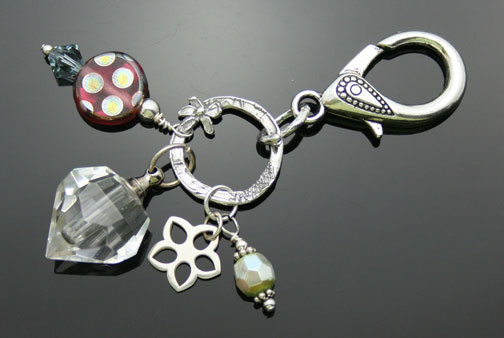 SOLD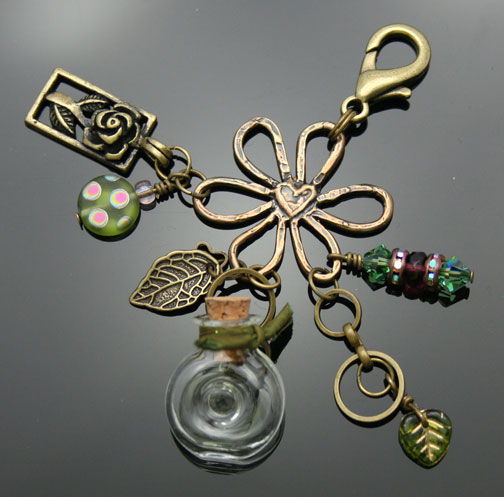 SOLD

Customer Care:
CALL (928) 204-9015
Monday - Friday
Office Hours: 10am-4pm
Arizona-Time

Ask for Charlotte Howard



--------------------------------------------------------------
A division of Charlotte Howard Enterprises, LLC
and part of the HealthSpring Essentials family of websites.

PO Box 3928
Sedona, AZ 86340
Inquiries: info@healthspringessentials.com
Copyright © 2010-2017 Charlotte Howard || ALL RIGHTS RESERVED! || Customer Care: CALL 928-204-9015
Website Design by SedonaWebDesigner.com
Quick Links
Aromatherapy Diffusers
Aromatherapy Diffuser Accessories
Aromatherapy Jewelry
Back To Top
Home Page | Sitemap | Policies