Aromatherapy Jewelry, Necklaces, Pendants, Lockets
Gorgeous Artisan Glass Aromatherapy Bottle Necklaces on Hand-Dyed, Hand-Sewn, Silk Cords with Sterling Silver, Copper, Czech Beads, Zen Crystals, and Custom Lampwork Glass Beads.
See all stunning, one-of-a-kind pieces of jewelry here.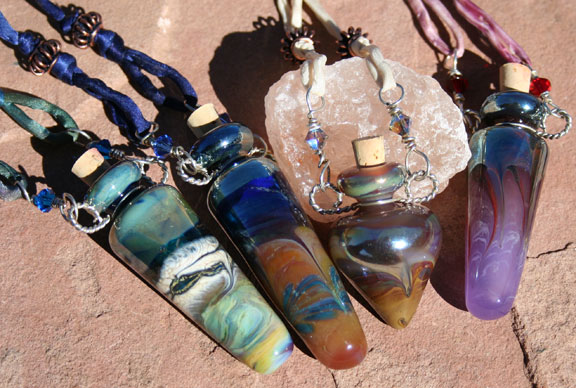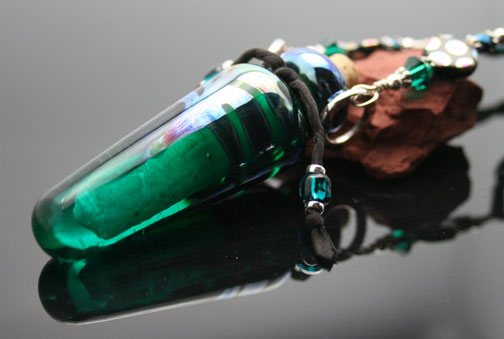 Emerald Magic Aromatherapy Pendant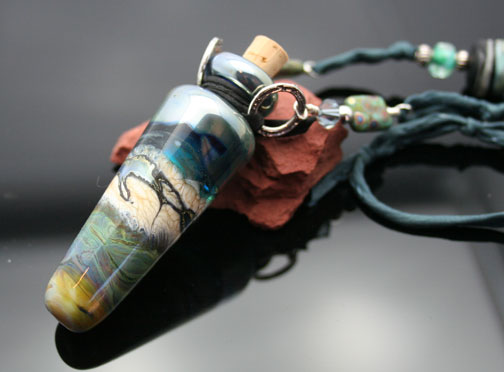 Aromatherapy Jewelry: Pacifica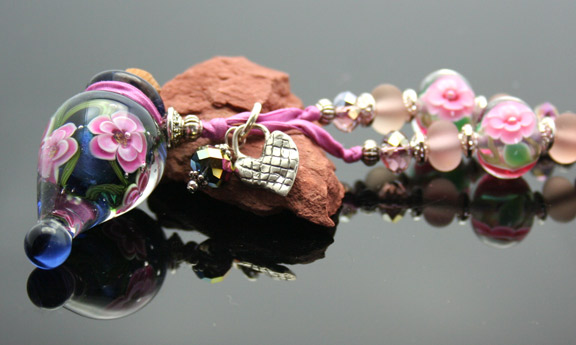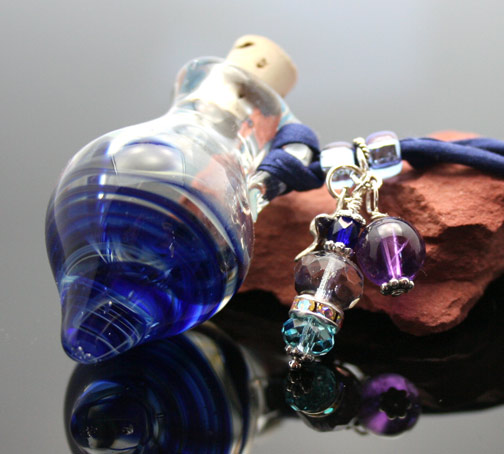 Crystal Lake Essential Oil Necklace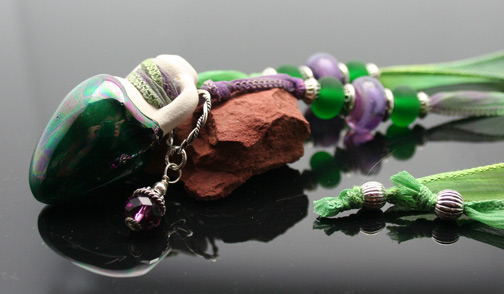 Click on images above for more photos and to purchase.

Sterling Silver Aromatherapy Pendants from Bali on Hand-Sewn, Hand-Dyed Silk Ribbons with a single Semi-Precious Stone on the front.
These pretty pendants are actually little bottles that hold your precious essential oils. They are hand-crafted in Bali of sterling silver and are about 1.25 - 1.5 inches tall from the top of the bottle to the bottom tip. Very pretty! Wear these with your sweater or blouse and blue jeans! Very limited supply! See more photos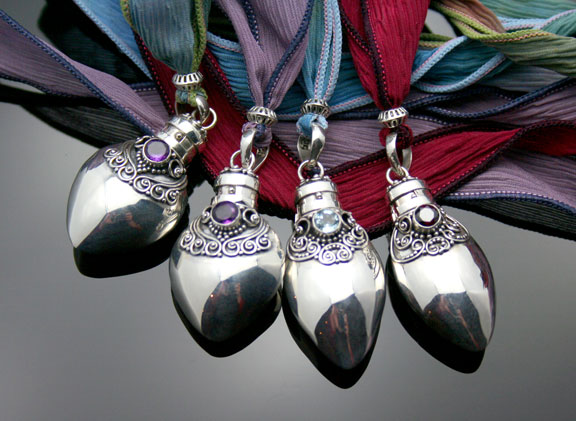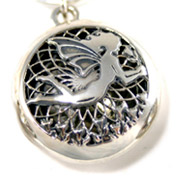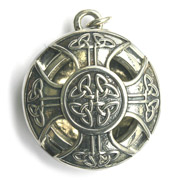 Customer Care:
CALL (928) 204-9015
Monday - Friday
Office Hours: 10am-4pm
Arizona-Time

Ask for Charlotte Howard




--------------------------------------------------------------
A division of Charlotte Howard Enterprises, LLC
and part of the HealthSpring Essentials family of websites.

PO Box 3928
Sedona, AZ 86340
Inquiries: info@healthspringessentials.com
Copyright © 2010-2017 Charlotte Howard || ALL RIGHTS RESERVED! || Customer Care: CALL 928-204-9015
Website Design by SedonaWebDesigner.com
Quick Links
Aromatherapy Diffusers
Aromatherapy Diffuser Accessories
Aromatherapy Jewelry
Back To Top
Home Page | Sitemap | Policies