Aromatherapy Jewelry: Lampwork Glass "Mini" Aromatherapy Bottle Necklaces
These incredibly beautiful, one-of-a-kind aromatherapy necklaces feature custom, hand-crafted, lampwork glass bottles with a natural cork, custom lampwork glass beads, Swarovski and Zen crystal beads, pure silk cords that are hand-dyed and hand-sewn, and sterling silver, copper, or bronze beads and findings. The bottles measure about 1 inch tall on these pieces or a little shorter. Each necklace is simply tied at the back of the neck with 2 slip knots, so you can adjust the length of the necklace to whatever suits you.
Click on each image below to see nice, big photos of each piece and to purchase.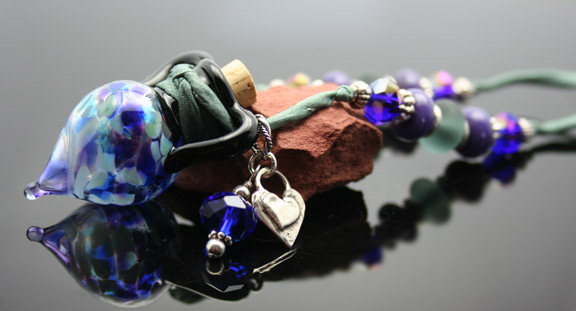 Purple Sage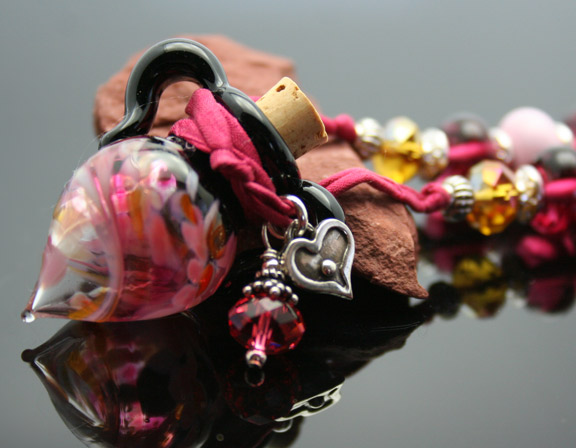 Golden Sunrise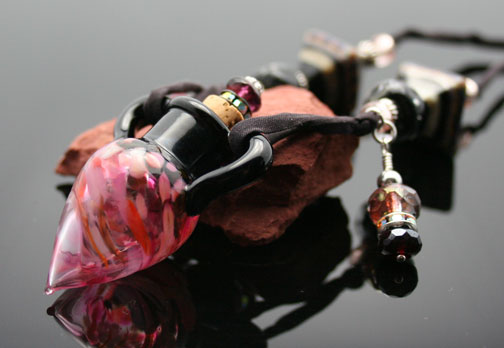 Elegant Apricot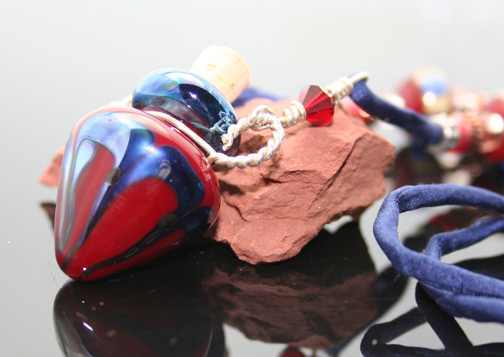 Cool Beads "mini" - - ON SALE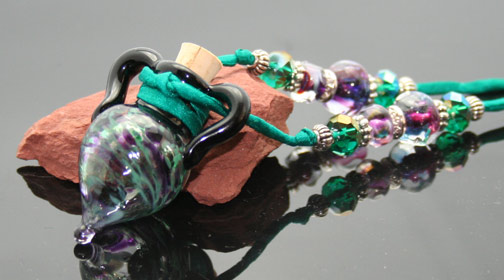 Emerald Violet - SOLD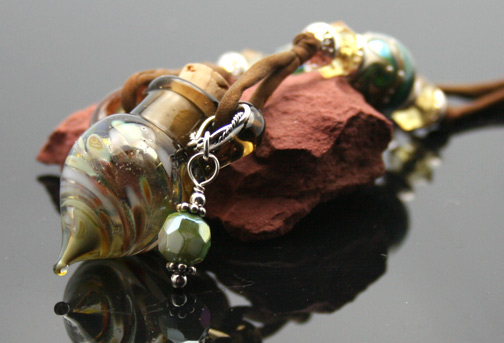 Golden Sage - SOLD!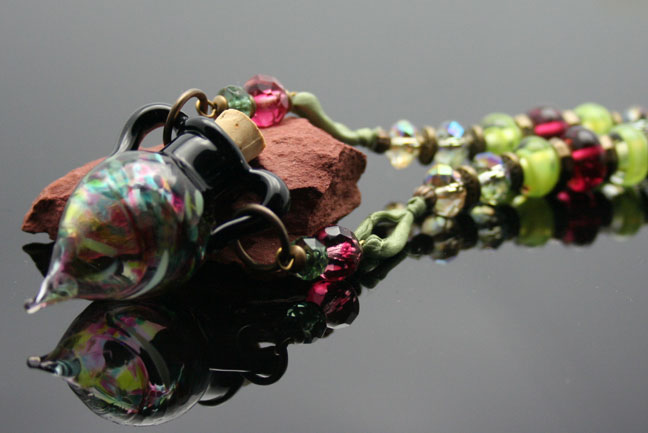 Sweet Autumn Sage - SOLD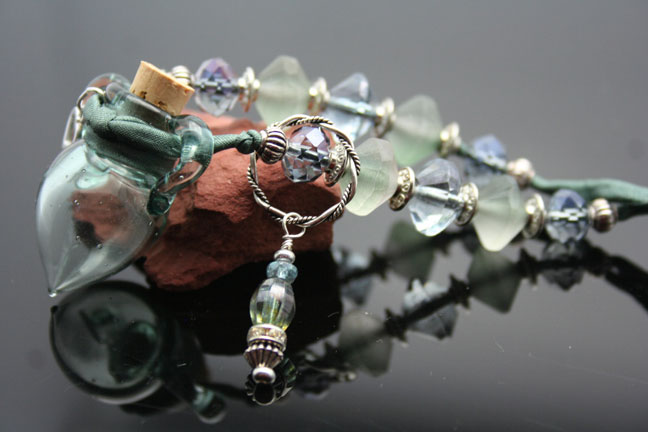 Clear Sage - SOLD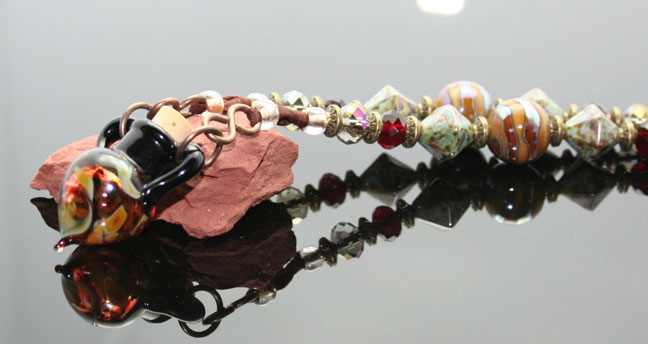 Earthy and Elemental - SOLD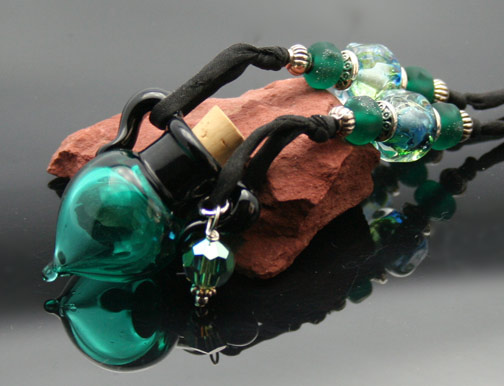 Emerald Waters - SOLD!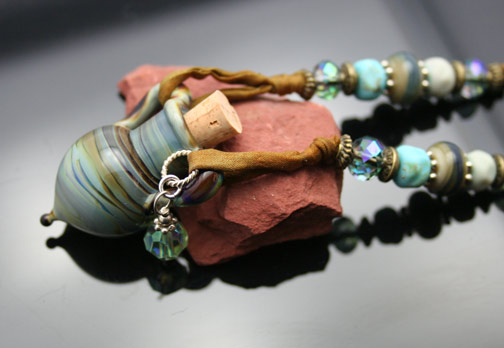 Mineral River SOLD!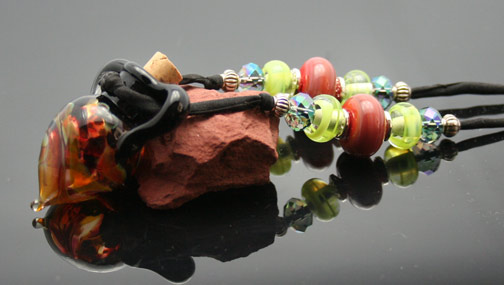 Amber Love - SOLD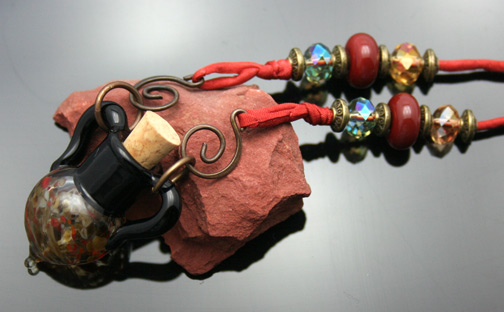 Autumn Bronze - SOLD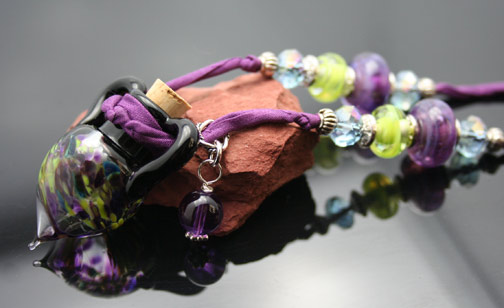 Purple Meadows - SOLD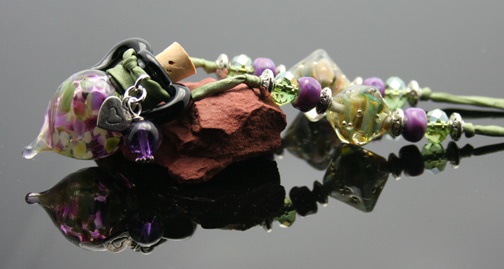 Purple Sage - SOLD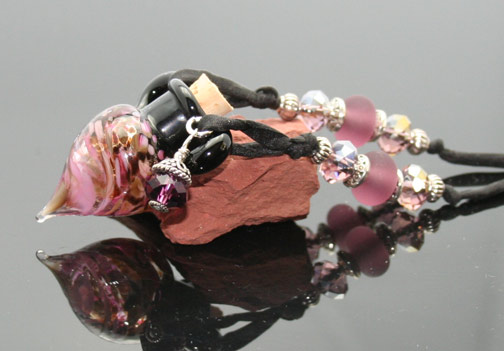 Rose Blush - SOLD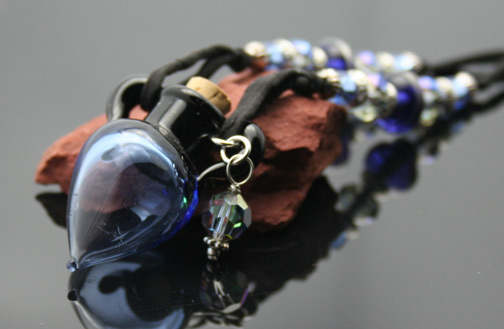 Indigo Dream - SOLD!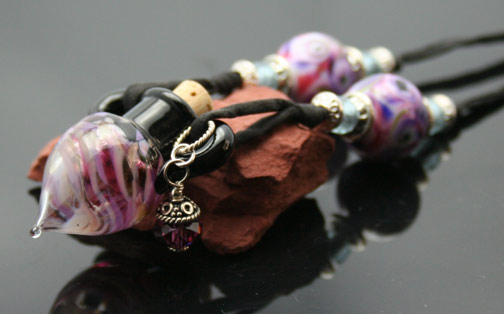 Violet Swirls - SOLD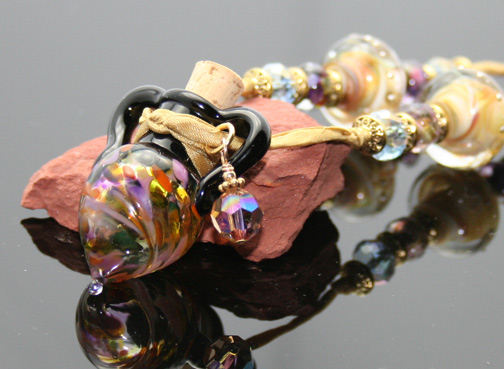 Golden Sunset - SOLD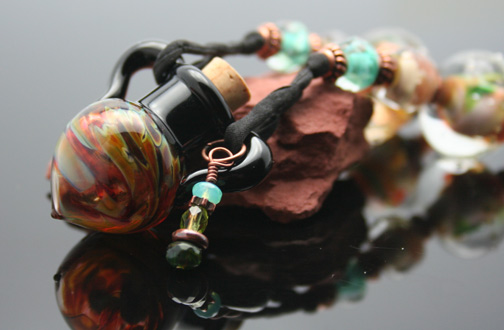 Indian Summer Essential Oil Necklace - SOLD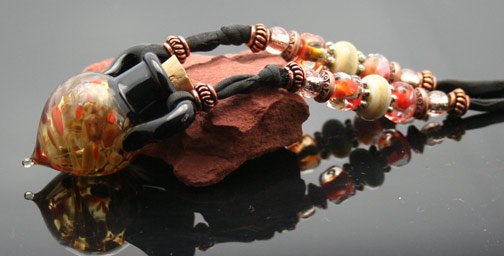 Copper Magic - SOLD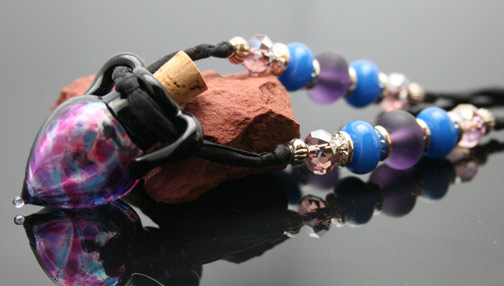 Blue Violet - SOLD

Customer Care:
CALL (928) 204-9015
Monday - Friday
Office Hours: 10am-4pm
Arizona-Time

Ask for Charlotte Howard



--------------------------------------------------------------
A division of Charlotte Howard Enterprises, LLC
and part of the HealthSpring Essentials family of websites.

PO Box 3928
Sedona, AZ 86340
Inquiries: info@healthspringessentials.com
Copyright © 2010-2017 Charlotte Howard || ALL RIGHTS RESERVED! || Customer Care: CALL 928-204-9015
Website Design by SedonaWebDesigner.com
Quick Links
Aromatherapy Diffusers
Aromatherapy Diffuser Accessories
Aromatherapy Jewelry
Back To Top
Home Page | Sitemap | Policies