Aromatherapy Jewelry: Lampwork Glass Aromatherapy Bottle Necklaces
These incredibly beautiful and unique aromatherapy necklaces feature one-of-a-kind glass bottles with a natural cork, pure silk cords that are hand-dyed and hand-sewn, and sterling silver, copper, or glass beads. Each necklace is simply tied at the back of the neck with 2 slip knots, so you can adjust the length of the necklace to whatever suits you.
Click on each image below to see nice, big photos of each piece and to purchase.
See our inspired collection of "mini" lampwork glass aromatherapy necklaces here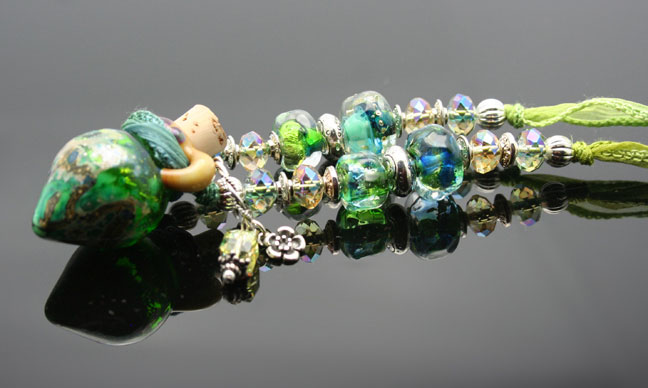 Aqua Gold Aromatherapy Necklace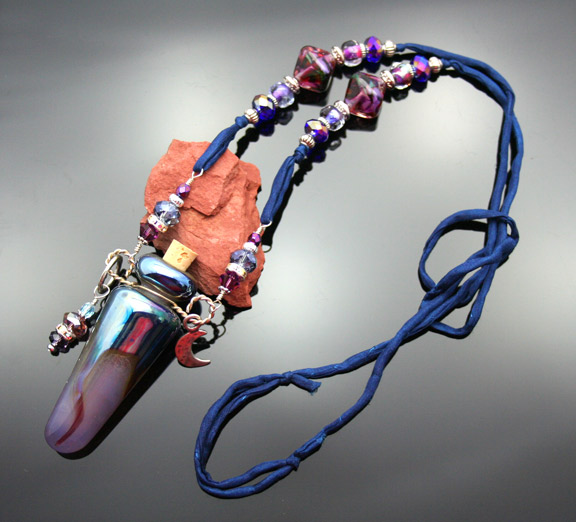 Priestess Aromatherapy Necklace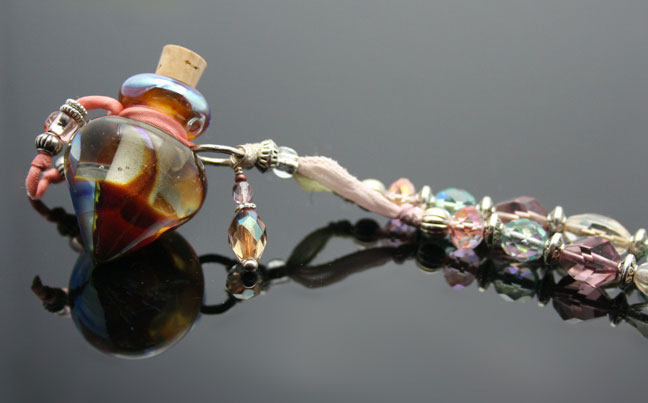 Clear Blush Aromatherapy Bottle Necklace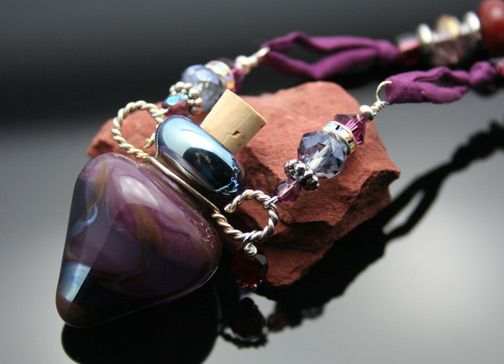 Purple Silk Aromatherapy Jewelry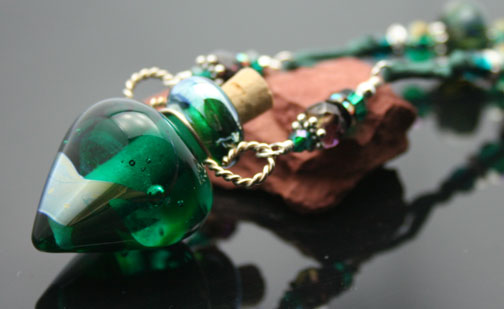 Forest Mist Aromatherapy Vessel Necklace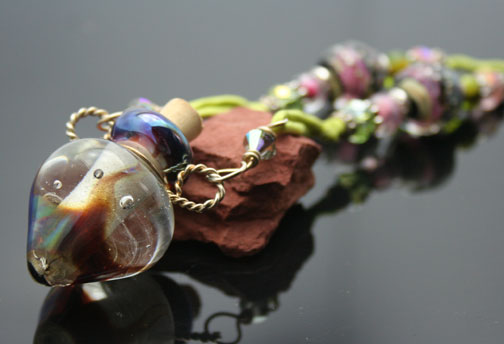 Pink and Chartreuse Glass Aromatherapy Pendant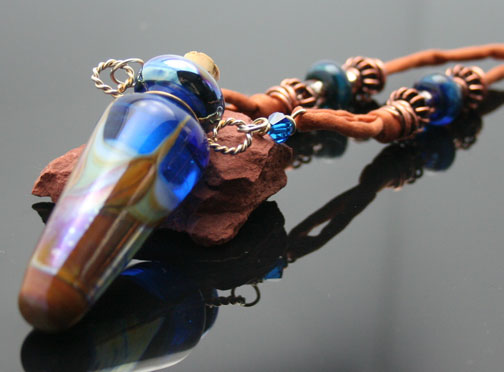 Sedona Earth and Sky Aromatherapy Vessel Necklace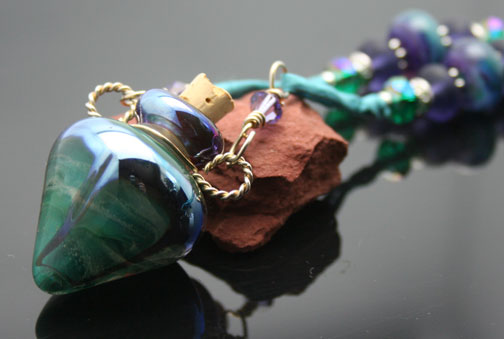 Under Sea Garden Aroma Pendant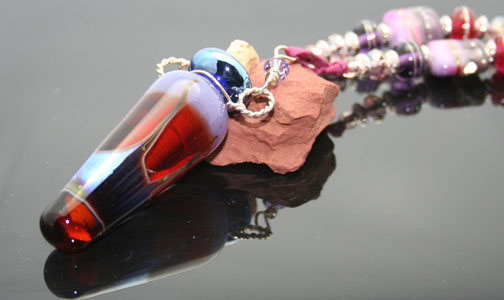 Purple Amber Glass Aromatherapy Bottle Necklace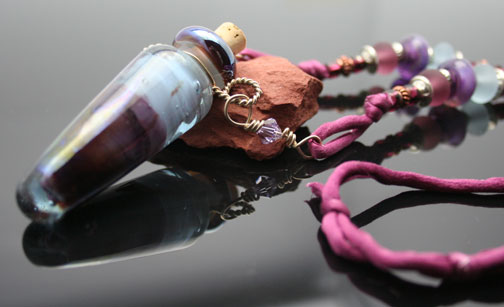 Pink Copper Aroma Wear Jewelry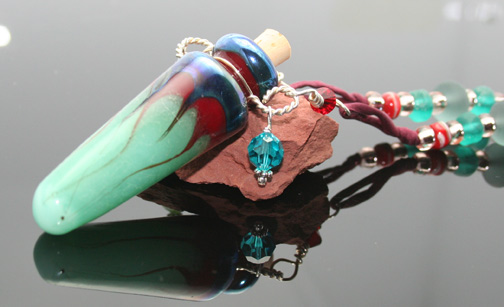 Sacred Waters Glass Aromatherapy Pendant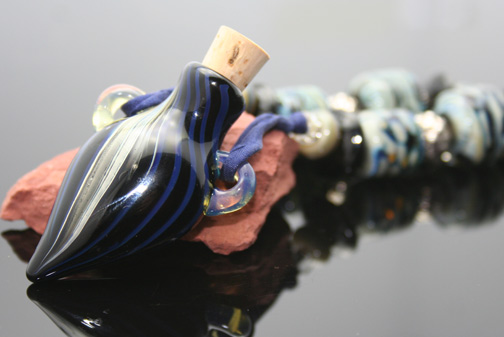 Cosmic Gifts Aromatherapy Necklace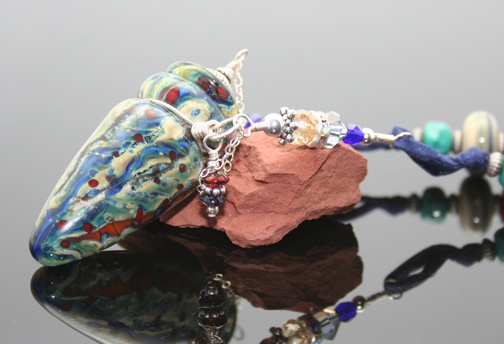 Mystic Sea Jewel Aromatherapy Necklace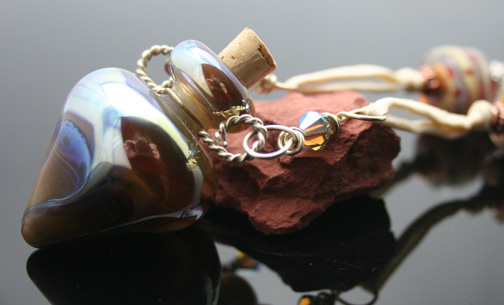 Fantasy Planet Aromatherapy Bottle Necklace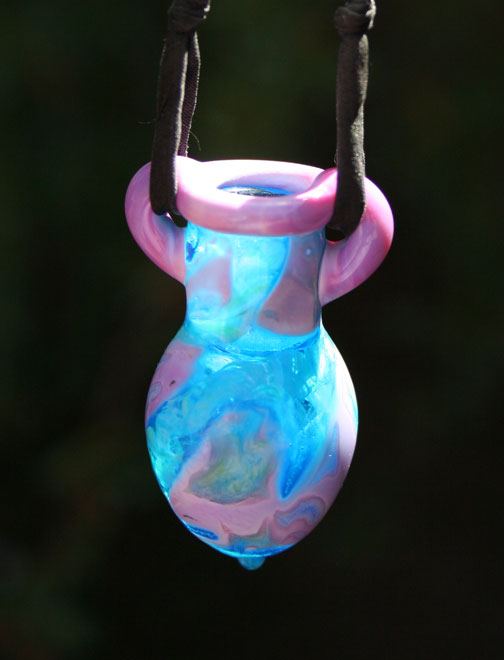 Glass Aromatherapy Vessel Pendant by Liliana Glenn
``````````````````````````````````````````````````````````````````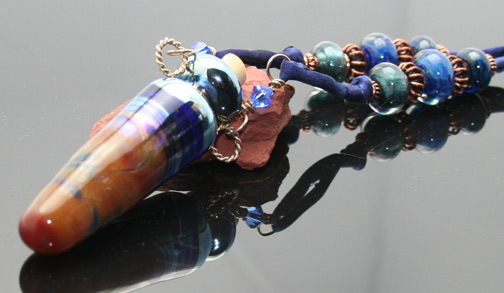 Copper and Blue Jeans - SOLD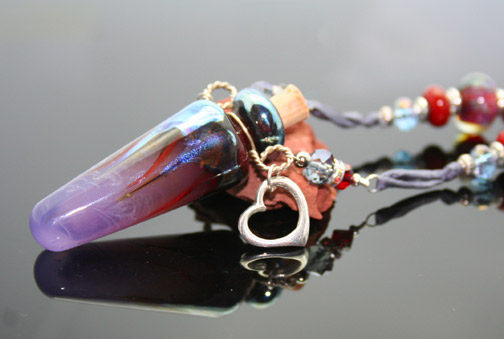 Spellbound - SOLD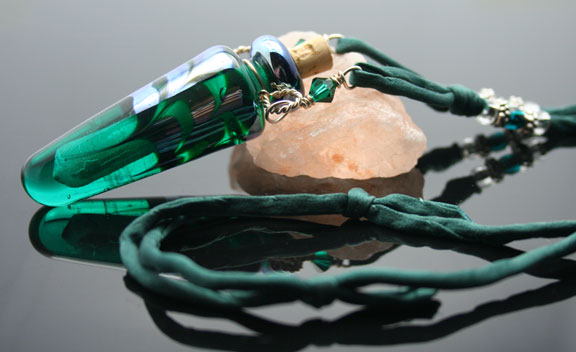 Deep Forest Aromatherapy Pendant - SOLD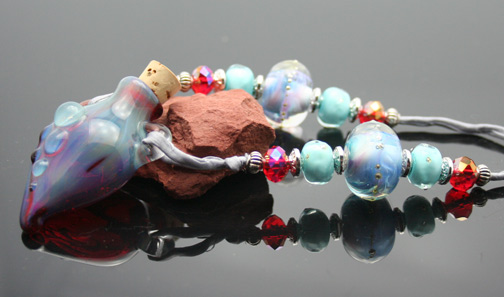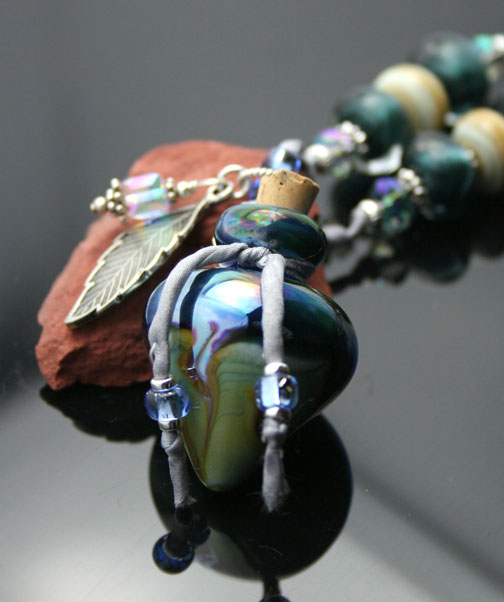 Summer Sunset - SOLD
Silver Feather Aromatherapy Jewelry - SOLD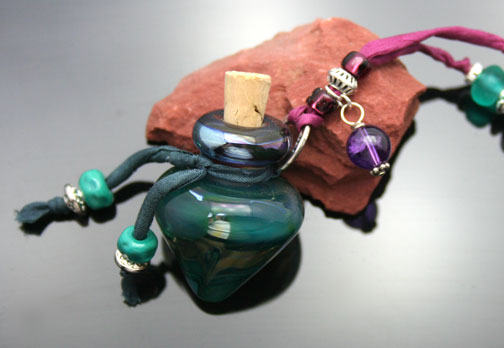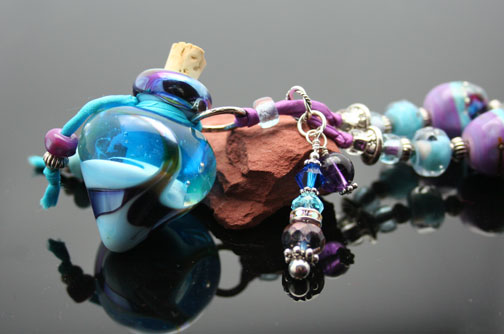 Mermaid's Tears Aromatherapy Bottle Necklace - SOLD
Aquamarine Pendant - SOLD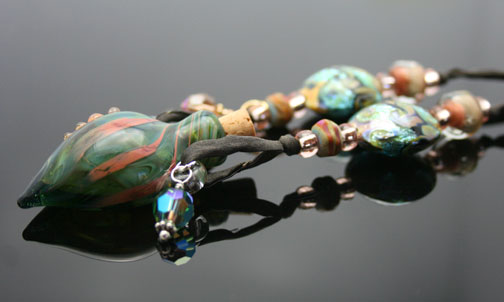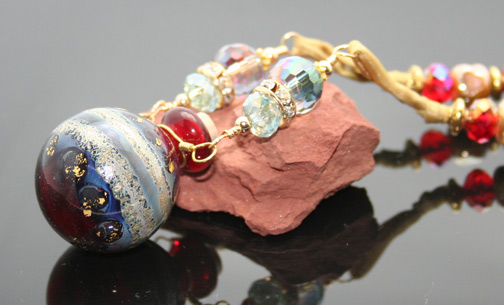 Secret Lagoon Pendant for your Essential Oils - SOLD
Sacred Ceremony Aromatherapy Necklace - SOLD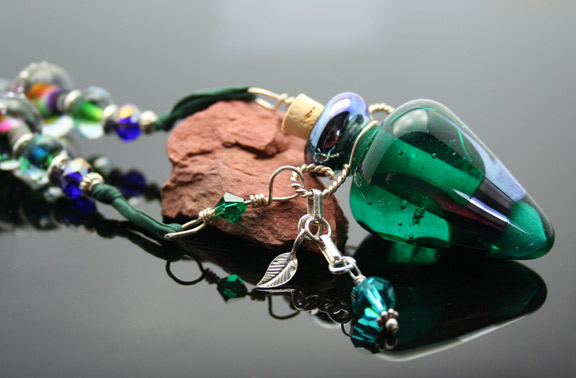 Spring Equinox - SOLD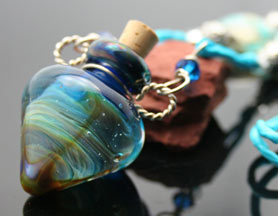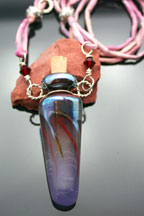 Atlantis - SOLD
Spellbound - SOLD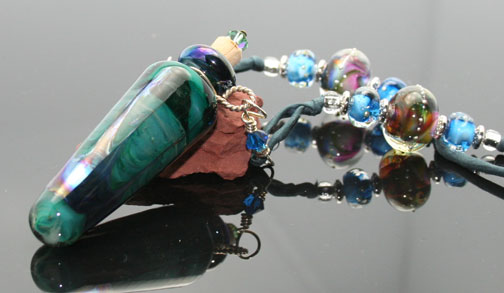 Emerald Sea Aromatherapy Jewelry - SOLD
See our inspired collection of "mini" lampwork glass aromatherapy necklaces here