Aromatherapy Necklace: Elegant Silver and Crystal
Sterling silver and glass. Inspired by the jazz age when the flappers were in vogue and wore lots of crystal glass. This necklace sparkles more than the pictures show. It is stunning, and you can quote me on that. The chain is 18" in length and the clear glass, mini-perfume bottle brings the drop portion of the necklace to a sophisticated 25." The faceted glass bottle is ready for your favorite essential oil. This Aromatherapy Necklace comes in a gauze pouch with a mini-pipette to easily add essential oils to the bottle. Price: $108.00 - SOLD!
These gorgeous Aromatherapy Necklaces are hand-made and are one-of-a-kind. You can only order one of each. First come - first serve. Check back regularly for new items.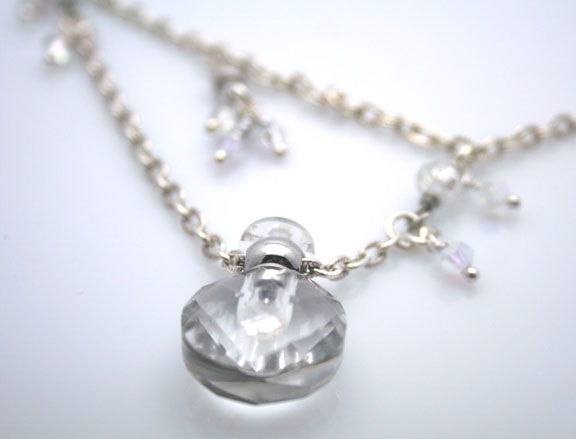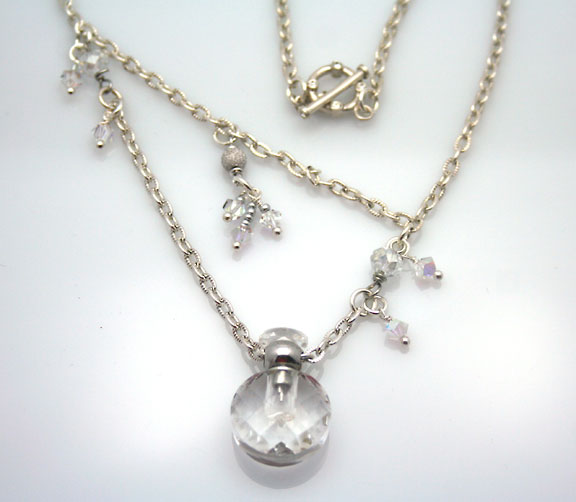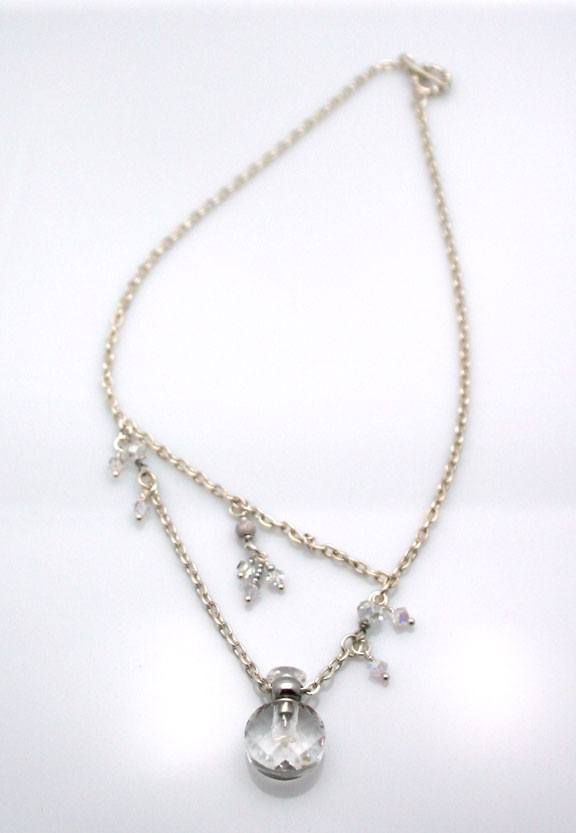 Customer Care:
CALL (928) 204-9015
Monday - Friday
Office Hours: 10am-4pm
Arizona-Time

Ask for Charlotte Howard



--------------------------------------------------------------
A division of Charlotte Howard Enterprises, LLC
and part of the HealthSpring Essentials family of websites.

PO Box 3928
Sedona, AZ 86340
Inquiries: info@healthspringessentials.com
Copyright © 2010-2017 Charlotte Howard || ALL RIGHTS RESERVED! || Customer Care: CALL 928-204-9015
Website Design by SedonaWebDesigner.com
Quick Links
Aromatherapy Diffusers
Aromatherapy Diffuser Accessories
Aromatherapy Jewelry
Back To Top
Home Page | Sitemap | Policies