Aromatherapy Necklace: Fairy Inspiration
Greens! The mini faceted perfume bottle joins the ribbon in combination with vintage glass beads, cloisonne and a vintage abalone shell bird hanging from sterling silver links. The silk ribbon is hand dyed. It's earthy and fabulous. It is longer and softer than usual and has won me over. It is 40" in total length giving you the choice of length you are comfortable with. This Aromatherapy Necklace comes in a gauze pouch with a mini-pipette to easily add essential oils to the bottle. Price: $98.00 - SOLD!
See some other wonderful pieces of unique aromatherapy jewelry!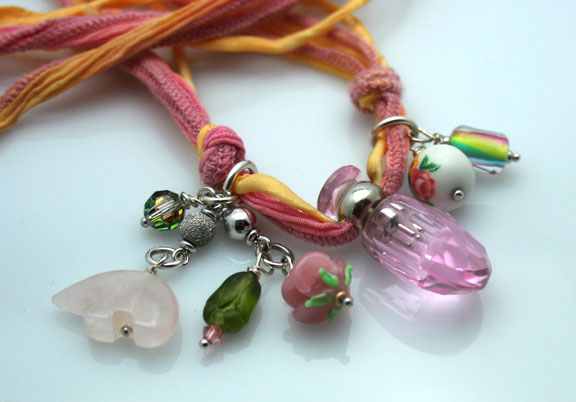 Aromatherapy Necklace: Fairy Inspiration - sold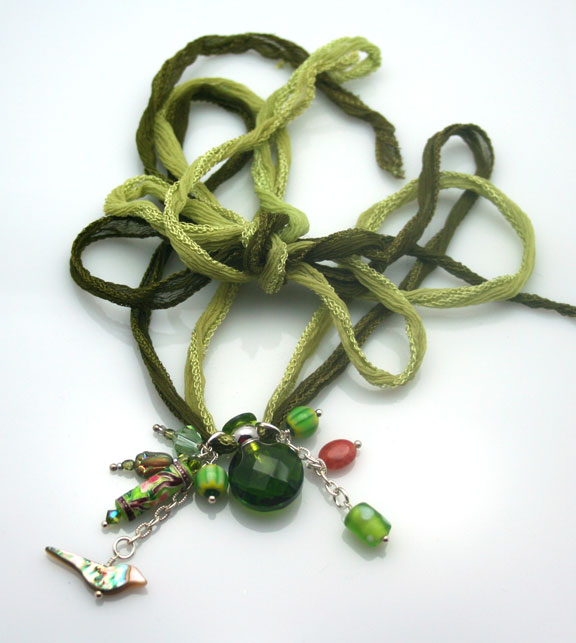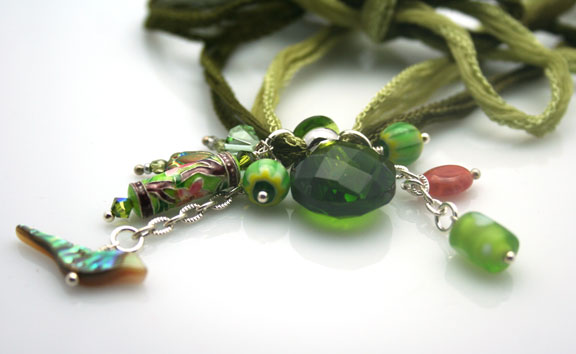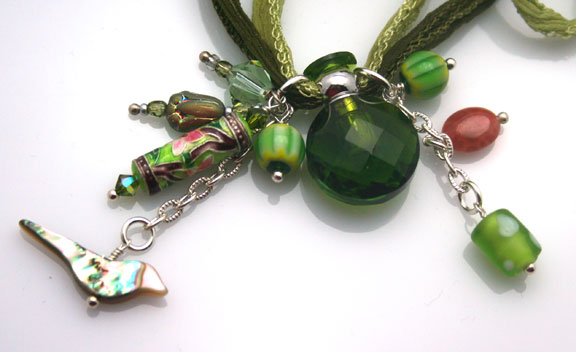 Customer Care:
CALL (928) 204-9015
Monday - Friday
Office Hours: 10am-4pm
Arizona-Time

Ask for Charlotte Howard



--------------------------------------------------------------
A division of Charlotte Howard Enterprises, LLC
and part of the HealthSpring Essentials family of websites.

PO Box 3928
Sedona, AZ 86340
Inquiries: info@healthspringessentials.com
Copyright © 2010-2017 Charlotte Howard || ALL RIGHTS RESERVED! || Customer Care: CALL 928-204-9015
Website Design by SedonaWebDesigner.com
Quick Links
Aromatherapy Diffusers
Aromatherapy Diffuser Accessories
Aromatherapy Jewelry
Back To Top
Home Page | Sitemap | Policies